"Spectacle Noh Live Stage 2020: Infinity of Japanese Beauty – God, Evil & Beauty" Premired Onlie on Aug, 27th
Zukun Laboratory was in charge of creating the projection image for "
Spectacle Noh Live Stage 2020 -Infinity of Japanese Beauty: God, Evil & Beauty
" which is a collaboration of traditional Japanese noh theater and a projection image on a 3-sided screen.
By incorporating a wide variety of imaging techniques such as realtime effects through censor tracking, tradional Japanese art, photogrammetry, style transfer, cinema graphic camera, character effects, and many more, we aimed to break through the preconceptions in the tradional theatrical play and challenged ourselves to create a new form of projected image.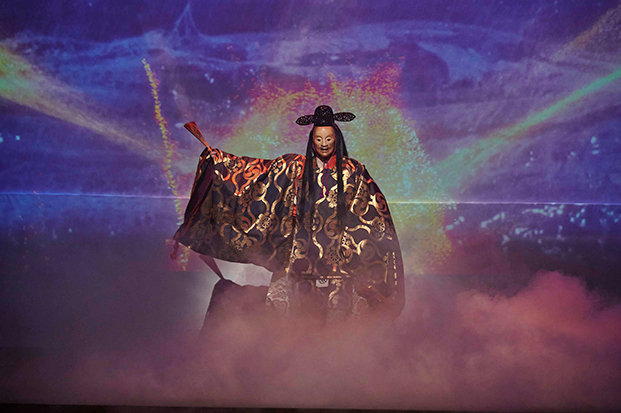 < Performance: Takasago >
We planned to hold theatrical performances at Marunouchi TOEI theatre in summer, 2021. However, in order to prevent the spread of the covid-19, we decided to hold and limit the event to online. The performance premiered on Aug, 27th (Fri) and it is now available for purchase on MIRAIL.
For futher details, please check the subscription page on MIRAIL.
https://share.mirail.video/title/0720439