Production of Promotion Video for Celebrating Grand Opening of the Museum: The Nakanoshima Museum of Art, Osaka
In February, 2022, The Nakanoshima Museum of Art, Osaka was opened in Nakanoshima, the heart of Aqua Metropolis of Osaka. The museum obtains over 6,000 collections of modern arts and designs from Japan and Western cultures.
For celebrating the grand opening of the museum, Zukun Laboratory and CAD Center Corporation worked together to produce a promotion video of the museum based on the theme "The Town of Moving Art" in the form of miniature art.
The first half of the promotion video presents the location of the museum, which was created by using the 3DCG data of the city. The latter half presents the vision and goal of the museum which portrays the people and visitors coming together, enjoying and communicating with each other.
By using the motion capture technology, Zukun Laboratory was in charge of producing the miniature models of the museum including inside view of the building, visitors and events being held.
-Promotion video (Japanese Version)
-Grand Open: Feb, 2nd, 2022
https://youtu.be/A5bGmH686nM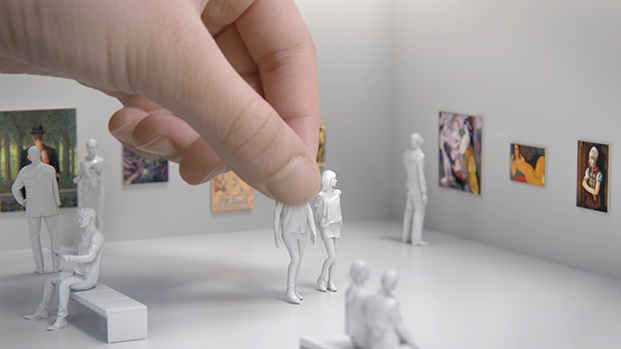 © Administrative Agency for Osaka City Museums Nakanoshima Museum of Art, Osaka Project Office