LiveZ Demo Movie Featured in October Issue of CGWORLD (vol.266)
Zukun Laboratory is featured in the VFX Anatomy section on CGWORLD. It highlights stories about the research and development of LiveZ studio, and the creation of a demo movie, which was released on May 29th via Youtube.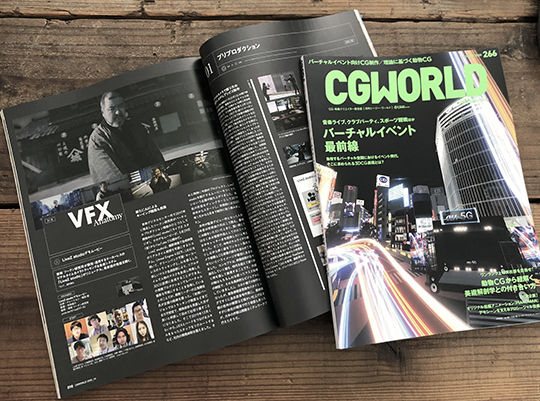 ■ 月刊『CGWORLD +digitalvideo』Vol.266 (Oct, 2020)
https://cgworld.jp/magazine/cgw266.html
Editing: CGWORLD Editorial Department
Publication/Release: Born Digital, Inc.