We will start a digital human project.
We Toei Zukun Laboratory will start a research team specializing to genuinely create a real human in CG (digital human). We will introduce the newest version of Light Stage which University of Southern California Institute for Creative Technologies has developed as an important system for our digital human project.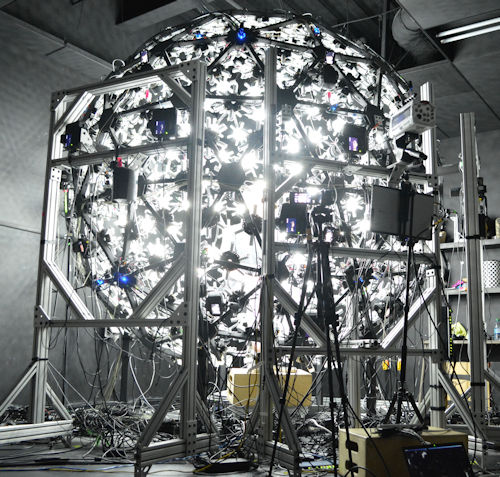 Light Stage is a human facial scan system. It films by controlling mutlipule lighting set in a celestial sphere and allows us to gain not just shape but quality in high-resolution.
We are scheduled to introduce Light Stage in November end to early December. Toei Zukun Laboratory aims to acheive genuine digital human reasearch results within 3 years after introduction of Light Stage.
#Comment from Mr.Hao Li USC ICT Director
"I am looking forward to work with collaboration with the top studio in Japan. Together let us bring about digital human technological innovation in the entertainment industry."
#For more details of Light Stage, please refer to website:
(英語版)
#Toei Company Ltd. press release