Demonstration report on Uzumasa Joraku festival
By using our LiveZ Studio, the real time composition brought a fun experience at the demonstration booth in Uzumasa Joraku Festival held at TOEI Kyoto Studio Park on November, 17th-18th, 2018.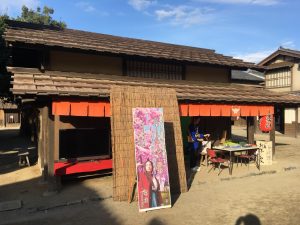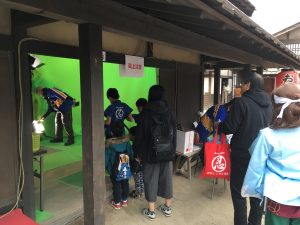 The LiveZ Studio is a virtual studio system which was specifically created by Toei Zukun Laboratory.
It composites the live-filming and CG background in real time. We have been developing the system aiming to achieve a more useful and efficient workflow in filming on site.
In this event, visitors at the TOEI Kyoto Studio Park played a role as an actor. The participants could enjoy the experience as if they were shooting a live film by compositing the movement of the participants with CG backgrounds, such as cherry blossoms and flames.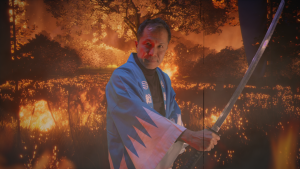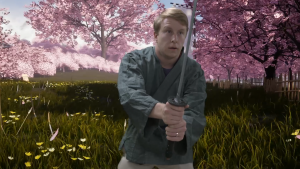 As participants wait in line, they watch footage and decide a form for their performance.
By synchronizing the timing for 12 seconds, the shooting takes place at the same time as the real time compositing.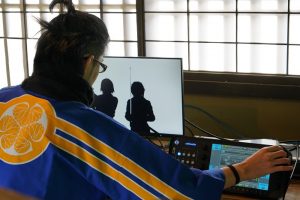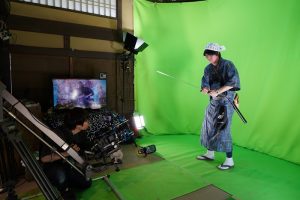 The composited motion video and a picture-cut taken from the video are saved in a USB and given to the guests as a momento.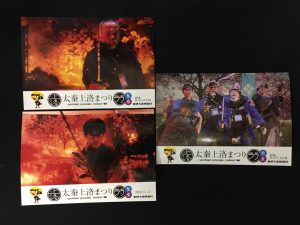 80 groups of visitors from various generations came to our booth in the two days.
The event ended with great success. We have received positive feedback such as "I would like to try this again next year", "I'm very happy that they have gave us such courteous acting advice."
Thank you everyone for coming.

Uzumasa Joraku Festival: SWORD
Toei Zukun Laboratory x Uzumasa Joraku
Festival Short movie: "Experience Composited Motion Picture!"
Location: TOEI Kyoto Studio Park
Date: Nov, 17th, 2018 (Sat) 9:00-20:00
   Nov, 18th, 2018 (Sun) 9:00-17:00
Fee: 1000 yen(including a USB and a commemorative photo)


LiveZ studio
For more details, please refer to the website:
https://zukun-lab.com/service/